Rafting
Video
Watch the video
Upcoming availability
I'm searching...
All availabilities
Prices
From45.00€
Il Rafting è un'attività divertente e adatta a tutti, dai più scatenati ai più timorosi: l'unico requisito necessario è saper nuotare. Prima della discesa vera e propria, la Guida impartirà una lezione teorico-pratica prima a secco e poi in acqua calma, in modo che tutti i partecipanti sappiano come affrontare la discesa sul fiume Sesia in piena sicurezza. Il nostro Centro fornisce tutta l'attrezzatura e l'abbigliamento tecnico necessario.

Il Monrosa è riconosciuto dalla Federazione Italiana Rafting (F.I.Raft) e nel Centro operano solo Guide qualificate.

La stagione adatta alla pratica del rafting in Valsesia va da Aprile a Settembre: grazie all'abbigliamento tecnico (muta, giacca d'acqua, salvagente e casco) viene garantita la corretta protezione termica con qualsiasi condizione meteorologica... Anzi, spesso è proprio quando piove che ci si diverte di più! Il centro è dotato di gommoni e attrezzature all'avanguardia ed è organizzato per accogliere agevolmente gruppi molto numerosi.
Types of activities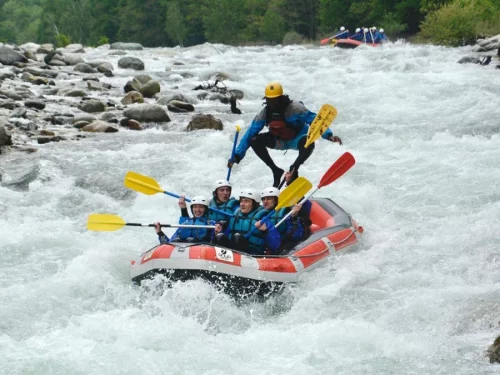 Very suggestive,exciting itinerary fit for everybody, both beginners and skilled.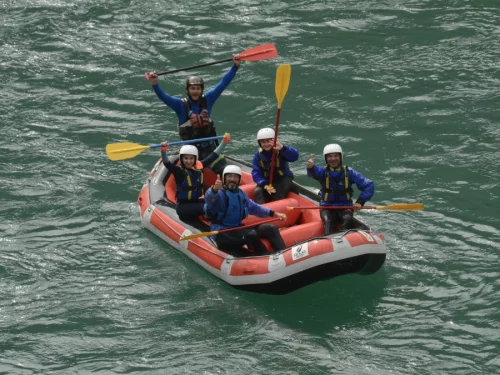 Soft itinerary particularly suitable for families, young people and beginners.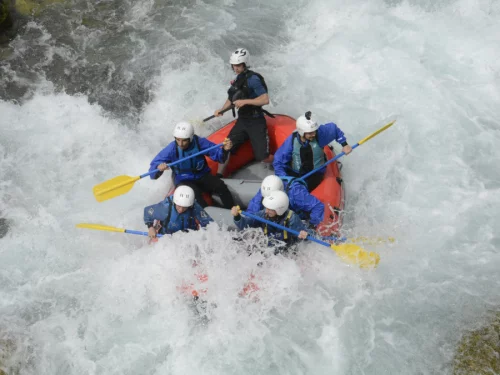 "Rafting Expert" è un'esperienza imperdibile pensata appositamente per coloro che desiderano mettere alla prova la propria abilità e conoscenza nel rafting. Questo percorso emozionante è destinato a chi ha già una certa esperienza nella disciplina, o
...